CASPer – Another Admissions Test You Should Probably Take Soon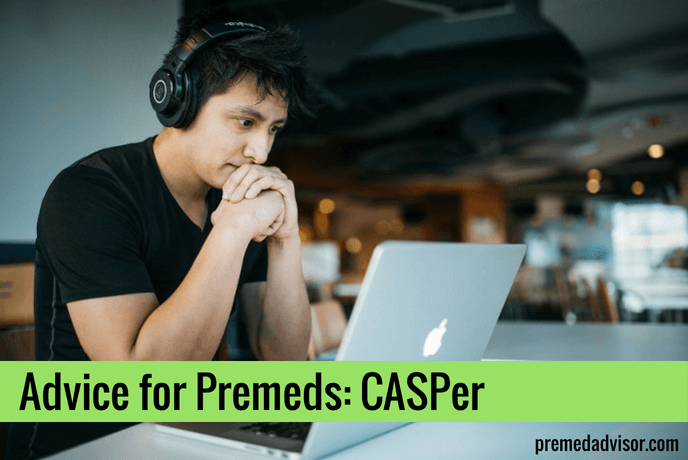 CASPer is the brand name for a Situational Judgment Test (SJT) administered by Altus Assessments. Like the Multiple Mini Interview (MMI) model, this test originated with Canadian medical schools and is now adopted by about 30 US schools as of this writing, which you can find listed here: CASPer – Partner Programs 2019 Cycle – May 29, 2018. The test costs $10 and each score report you request is $10. For example, if you send it to four schools, the fee will be $50. If you have qualified for FAP and inform them of this in their prescribed way in advance of the test day, it is free.
CASPer is designed to assess the personal and professional characteristics thought to make you a successful medical school student and doctor. It seeks to assess your character skills, including professionalism, collaboration, communication, empathy, equity, ethics, motivation, and problem-solving. The results of this test give admissions teams an additional measure of your suitability for medicine, along with the standard cognitive measures: your academic record and MCAT score.
The testmakers assert unconditionally that this test is not "coachable." You can prepare yourself in advance for it, however. You can find much useful advice on the blog at takecasper.com as well as some practice questions, so be sure to read all the advice and FAQs, and use their prep material before you take the test.
We do have a few suggestions to help you prepare for CASPer.
Try some practice questions to get a sense of what 5 minutes of response time feels like and to practice structuring your answers.
Discuss practice questions with a friend so you can get a sense of the range of possible perspectives, solutions, and justifications available for each question.
Before the test, clear your mind of distracting thoughts and your body of tension by sitting up straight and taking a few deep breaths. Since it's a timed test, you should be present and focused.
When you watch or read the scenario, use these considerations to help you respond:

What is the problem contained in the scenario?
What personal characteristic is this scenario assessing?
What are all the possible choices/actions/solutions?

In your response, we suggest that you:

Challenge yourself to find multiple perspectives.
Respond in a way that is true to yourself.
Justify why you would make a certain choice.
Be organized and concise.
CASPer flies under the radar of most medical school admissions advising checklists. The requirement that you take it is only made known after the school considers you an applicant to their program. At that point, they will instruct you to find an administration date and take the test. The score is released three weeks later.
By the way, we think it's pretty important to get all of your applications in as early as possible, so you don't get stuck in a long queue of applications waiting to be reviewed. Since this test takes three weeks to score, it makes sense to take it during June, before you are invited. At sign up, you can pick one school for the score to go to and then you can send the score to more schools later.
Photo by Wes Hicks on Unsplash