Prepare for a Successful Medical School Interview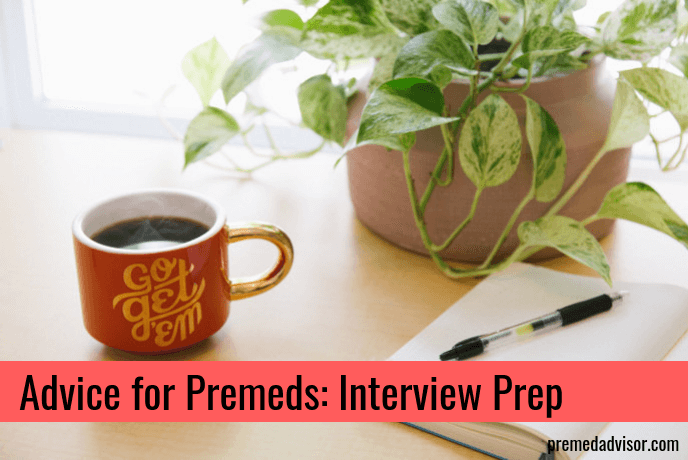 Going into your medical school interview, there are three topics that you need to be very familiar with and comfortable talking about – yourself, the medical school, and health care. Here are a few tips to help you gain confidence and comfort in these areas.
Self-Knowledge
Review the school's mission statement and your understanding of why you and the school are a good fit – do this often! Review your primary application and secondary essays and generate questions that the interviewer may ask you, such as, "Why did you do X activity? What did you learn from it? Tell me about Y." Then practice responding to those questions. Write down the points you want to include in your response. Then generate a range of questions for which your response could fit.
Read up or watch TED talks about interviewing, body language, connecting with other people, and the health care system, so you can be clear about your own ideas about health care.
Create a briefing on your professional life to bring to your interviews – include a short introduction about you and your goals and then a paragraph for each of your top 7 or 8 AAMC competencies that includes evidence for how you developed and demonstrated that competency. Start with the competency for which you have the strongest experiential evidence and continue with others in rank order of strength of evidence. Don't worry about fitting in every competency.
Are you writing in a journal about your current experiences? Documenting these anecdotes will help you describe meaningful experiences with clarity during your medical school interview.
School Knowledge
Become familiar with the patient population and patient needs served by the medical school where you are interviewing. Rand Health has great papers on health care needs of US cities. Search deep into the medical school's website to find programs and research of interest to you, and information about diversity, outreach, and teaching philosophy.
Review the school's publicity page that touts recent accolades the school and its faculty or students have received. Search YouTube for videos of students and researchers talking about their experience at the school. Contact friends of friends who go to that school to tell you more about it. Find out what the interview day will be like. The more you know, the easier it is to move on through it.
From the information that you have gathered about the school, prepare yourself with questions for the interviewer. This is critical in order to emphasize your interest in the school and to keep the conversation going.
Healthcare Knowledge
Study up on the ethics of healthcare and how to think about health care scenarios from an ethical perspective. Check out KevinMD to read articles written by doctors about how healthcare issues and patient situations affect their daily practice. Subscribe to it. This content will help you bring up topics that an interviewer may relate to instantly.
Also start reading books and articles by physician-authors such as Atul Gawande, Jerome Groopman, Abraham Verghese, Danielle Ofri, Rachel Naomi Remen, Paul Kalanithi, Perri Klass, Rachel Pearson and Paul Farmer. The New Yorker magazine has good short articles from some of these people and they all have websites with articulate thoughts on them.
A Solid Foundation for Your Medical School Interview
Strengthening your knowledge in the three areas discussed above will help you respond to your interviewer in an informed, authentic manner that inspires their confidence in you – just what they are looking for in prospective doctors!
Photo by Kyle Glenn on Unsplash