Get Interviews and Get Off Waitlists: Enhance Interest in Your Application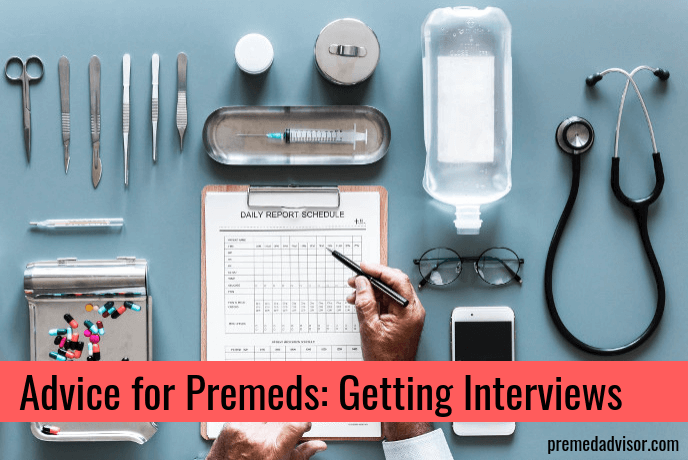 If you are still waiting to get interview invitations to your favorite medical schools, or perhaps any medical schools, do not lose hope! There is still time. At some schools, interview invitations are still being extended through January, and interviews are held as late as April. Between now and then, interview spots may open up. Be patient and remember that concerted, well-organized follow up action is part of the admissions process.
Stay in Touch
When you continue to connect with medical schools in meaningful ways on a regular basis, you help the admissions staff form a holistic view of you as a candidate. Showing schools that you are enthusiastic about becoming a student there AND a good fit can help you get interviews. Directly inform schools of new information about you or secure supplemental recommendation letters. A PI or supervisor can write you a new letter noting accomplishments since their first letter.
Take stock of what has changed since you submitted applications and then figure out how to articulate what's new and substantive in your candidacy. Note accomplishments that show productivity and collaboration. Identify activities where you have expanded your leadership skills. How else have you personally or professionally developed? For instance, although you may have shadowing experience, "clinical engagement" is quickly becoming an unspoken premedical prerequisite. If you have engaged with patients in the past few months, it's time to send an update letter. Please review our guidelines for update letters.
Remember to keep a tracking sheet of your communications, with detailed notes on every action and interaction. Decide what the next follow-up is as soon as you complete an action. Pick a deadline for the next update. After three follow-ups, decide what's next in your strategy to get interviews – do you need a new letter? Do you need a change of strategy? Do you need to change the mode of communication?
Continue Networking
Seeking and establishing connections is at the heart of how you improve your chances to get into medical school. Think of any contact you have who may have a connection with any of the schools where you applied. Ask your friends, family, and colleagues if they know anyone with a connection. Call or meet with your contact to speak with them about their career, their advice, and your candidacy and interests. They may be able to call the school of interest or send a letter to the admissions office.
The AAMC will hold its Virtual Medical School Fair on February 15, 2019 11:00 am – 8:00 pm. AAMC has not yet updated its website for the event, but keep it on your radar. You should attend because it's another place where you can build meaningful connections with admissions staff and get interview invitations. If you still need convincing, read our series of blog posts on why you should attend medical school career fairs and what you should do there. You can also read what the AAMC says about using the fair to prospect for interviews.
Get More Experience
In early March, a lot is happening in the admissions office, as schools make decisions to fill the class. If you've been interviewed by late March/early April, you will want to send updates on your status to schools where you are still a contender to capitalize on applicant movement from one school to another. MD applicants are regularly prompted by AMCAS to indicate where they "plan to enroll" and/or where they "commit to enroll" throughout the spring and summer.
If you want to move off of a waitlist later, we propose that you start something new that is noteworthy right now, so that you have something compelling to say in March. Pursue a new service or extracurricular activity to show how you're developing as a candidate. Become involved with a project that shows you can see a problem, mobilize strengths and resources to solve the problem, and institute an innovative solution.
Be Persistent
Finally, it's a good time for us to remind you that persistence is essential in reaching your dreams, particularly the dream of becoming a medical professional. In all honesty, it may take longer than you hoped to get into medical school. It has probably already taken more effort than you imagined. Keep moving forward – we know you can do it.