Should I Apply This Year or Take a Gap Year?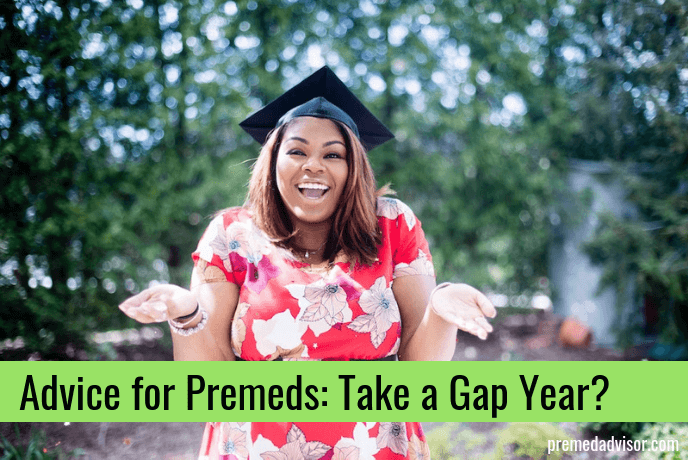 Taking a year or more between undergraduate or postgraduate education and medical school has become the norm in the 21st century. The mean age for matriculants to medical school in 2017-2018 was 24. Many undergraduate institutions are reporting that nearly 85% of their applicants plan a one or two year (or more) hiatus before beginning medical school. There are a number of reasons why taking a gap year has become so popular.
First of all, applying to medical school is an incredibly competitive endeavor and you want to be the strongest applicant you can be. The goal should be to go through this long and often difficult process just once. If you are a college junior, depending on what you achieved during your first three undergraduate years, taking additional time to strengthen your application can make a huge difference in two critical factors: the response speed of the medical school admissions office to your application, and having a choice of medical schools at the end. According to the AAMC at its 2018 annual meeting, 58% of 2018 applicants who were accepted to medical school received an acceptance from only one medical school. You deserve a choice, and waiting to apply until you have a stronger application increases the chances of this.
Assess the Strength of Your Application
The first step in deciding about waiting to apply is assessing the current strength of your application. While your candidacy will certainly be measured by more than your GPA and MCAT score, evaluating these metrics relative to the pool of applicants is a good place to start. In 2018, the mean cumulative and science GPAs for matriculants to medical school were 3.72 and 3.64, respectively. The mean MCAT score was a 511.2. If your metrics are lower than this, it may weaken your application somewhat, but is not a reason to give up. You studied basic statistics: The mean is not a cutoff; it's an average!
Wait on the MCAT
Consider your MCAT timing. If you are applying to matriculate at medical school the fall after finishing another academic program; either college, or a masters or postbac program, you will need to prepare for the MCAT on top of your spring academic coursework, which can be a very intensive time already. You will be expected to earn top grades in your final academic term. If you decide to extend your application timeline, you can spend the summer studying for the exam and not have to prepare for it on top of an academic term.

Don't take the MCAT hoping you are ready. Additionally, if you take it in late June, you are dealing yourself considerable uncertainty about your score, which directly affects your school list, and further, puts your application behind thousands of others in the queuing process. Even an MCAT score that arrives around early August can put you at a disadvantage in receiving an all-important, timely review at the medical schools. When you take practice MCAT tests, wait to see your score. Close your eyes and mentally estimate your subscores before you see them. If your estimates are higher by more than a few points, or you are getting below 125 on any subscore, consider extending your timeline for applying. You only want to take the test once and you don't want to have to live forever with a score, or even a subscore, that does not reflect your mastery and ability. Such a score can hurt your chances in the application cycle.
Improve Your Grades
If you are more than one standard deviation below the mean, particularly the mean science GPA for matriculating medical students, you might want to reconsider your readiness to apply. The first decision point for a college junior is to wait to apply until after your senior year. Typically everyone's strongest year is the senior year. When those grades are calculated into your GPA, it can boost your candidacy. There are also record-enhancing academic programs that you can enroll in after graduation. A conversation with a prehealth advisor can help you decide if––and which––one of these programs is right for you.
Gain Clinical Experience
After considering the strength of your numbers, you will need to assess the rest of your application. Medical schools must see that you've tested your motivation for medicine by gaining clinical experience; that is, they need to see that you've spent time around doctors, nurses, and patients at the site of healthcare delivery. The goal of clinical exposure is twofold. They want to know that you've seen what doctors actually do and can imagine yourself being satisfied and happy doing similar things in your work. The other goal is to see that you've developed some of the interpersonal communication muscles that you'll use every day as a clinician (e.g. the ability to talk to people really different from yourself, the ability to quickly establish a warm rapport with a stranger, a capacity and tolerance for interacting with sick people).

There are any number of ways to gain clinical exposure and engage with both patients and doctors: volunteering at a hospital, getting involved in clinical research, training as an EMT and serving as a first responder, spending time at nursing homes, hospice centers, and doctor's offices. Solid clinical experience needs to be on your resume before you apply to medical school.
Assess Your Pre-professional Competencies
Another exercise to help you assess your readiness for this application process is to think about the AAMC Core Competencies for Entering Medical Students. These are the qualities that medical schools want to see in their incoming students. You don't have to be strong in every area but you must show the potential for becoming strong in each one. Spend some time thinking about what your strengths are and how you've developed them. You can find a self-assessment guide here. Medical schools will look at your activities, your letters of recommendation, your committee letter if you have one, and your essays to help determine whether you've developed some of these important strengths that you will need as a medical student and doctor.
Challenges of Applying While in School
So let's say you've done a thorough self-assessment and feel that you are a pretty strong candidate—are there still reasons you might want to take a gap year? Absolutely! Taking gap time can make the whole process of applying much less stressful. It can be hard to apply to medical school in the midst of an active and engaged final semester of an academic program year.
If you are applying to start medical school the summer after you graduate from college or finish another academic program or degree, and you truly were ready when you applied, you will spend your senior or final academic year going on interviews. Interviews happen Monday through Friday, and you will have to miss class and your other extracurricular responsibilities for them. It can feel impossible to set priorities well, to juggle your academic work with the application process. As a premedical advisor, we often hear midway through the fall semester: "Now I understand why people take gap years!"
Benefits of Taking a Gap Year
Taking time away from the academic substrate of school allows you to deepen and substantiate your experiences before applying. Medical school is a big commitment and admissions committees like to see evidence that you have made and kept enduring commitments to activities or organizations. Devoting an additional year or years to long-standing commitments proves this. It can also give you more opportunities to explore and develop your leadership style. Physicians are leaders and medical schools look for evidence of leadership experience and ability.

Waiting to apply also gives you more time to get to know your faculty, perhaps even taking additional courses with certain favorite professors which can lead to stronger letters of recommendation.
A Successful Transition
You may be apprehensive about taking an extra year to apply looking forward, but it is hard to find anyone who did take a year off and regretted it. Far from it! Medical school is professional training and you will want to know how to live an adult, self-sufficient life when you start. This means knowing how to budget your money, prepare your own meals, and manage a domestic life. It means understanding how you manage your days to stay fit and balanced.
Another thing that slowing down your timeline can do is help you avoid burnout. High school was hard work, college and graduate degree training was intense, and medical school will challenge you on many levels. By the time you start medical school, you are fully in your adult life and that train doesn't slow down once it leaves the station! Taking a year or two to work, spend time with family and friends, and read books for fun can be a welcome break from being in intense academic environments. It can leave you mentally, physically and soulfully refreshed and ready to hit the books again!

All in all, we find that applicants who take a year or more between academic preparation and beginning medical school are happier and find more ease in a successful transition to medical school. Now is the time to reflect on what is the optimal path for you by discussing your situation with many people, in addition to your family: academic and professional mentors, medical students you know, and always, your premedical advisor.
By Niki Cunningham, Senior Advising Dean, Columbia University in the City of New York, and Janet Snoyer.
Photo by Rochelle Nicole on Unsplash